Nation! I've been reading the blog like crazy lately and finally decided to go ahead and join the mock draft party. For this mock draft I decided to focus mostly on defense. This is mostly because I think that this draft is stacked on defense, and that if we can take a giant step forward on defense, we can really make some noise this year,
I DID NOT TAKE A QB- This is not to say that they won't, but more so that I don't want one. I am completely okay with McGloin as the backup for this year, and then taking a QB if McGloin doesn't work out. DA already called McGloin the backup and that he's comfortable with that being the situation. I would not be surprised if we picked up a QB though.
So here is the first 4 picks leading upto the Raiders' pick:
1. HOU- Clowney
2. STL: Greg Robinson
3. JAX: Manziel/Bortles
4. CLE- Watkins (Would be the pick at 5 if available)
5. The Oakland Raiders select:
Khalil Mack- OLB/DE Buffalo
I absolutely love Mack. The guy can do it all. He can move anywhere on the field, is a ferocious pass rusher, can shed tackles and make plays behind the line of scrimmage, can drop back into coverage, and can just flat out play football. Reggie always says he wants to bring in "Football Players," and this guys is the emulation of that. This guys will only help our coaching staff continue to be multiple.
With our 2nd round selection, we choose:
Stephen Tuitt DE Notre Dame
I love this pick more and more when you consider his potential. This guy is massive, but he can still move. His athleticism can be deadly if he puts in together, and Justin Tuck is the perfect guy to learn from. Similar to Tuck, Tuitt can play DE on running downs, and has the ability to slide inside on passing downs. This guy can succeed in the 3-4 and the 4-3 as a DE, which will aid us in being versatile.
With our 3rd round selection, the Raiders select:
Dominique Easley DT Florida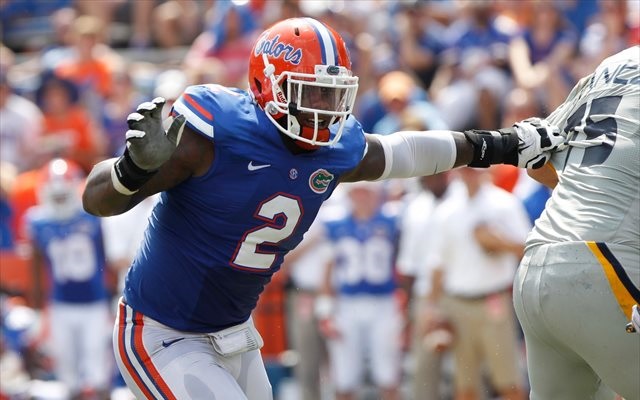 Easley was a beast this season until injury reared its ugly head and ended his season. It may shock some people because I know we have some Aaron Donald lovers (myself included), but if Easley didn't get injured, he would probably be rated ahead of Donald. Picking Easley is risky no doubt, but this guy has the potential to be an absolute home run, and I believe Reggie would be very wise to take this risk. I know I would.
With our 4th round selection, the Raiders take:
Cyril Richardson OG Baylor
I see a 50-50 chance of him being here when we pick in the 4th. Richardson has been really hurt throughout this process by being exposed during pass protection drills. His strength, however, is in run blocking. This guy will get improve his pass pro skills with coaching from Sparano, and will get even better at run blocking.
I should also note that I feel extremely confident that we will move back in this round to pick up a 5th or 6th (I'll play it safe and say 6th). Reggie will not go 2 rounds in a row without a pick. There's no way.
So with our 6th round selection, we take:
Vinnie Sunseri S Alabama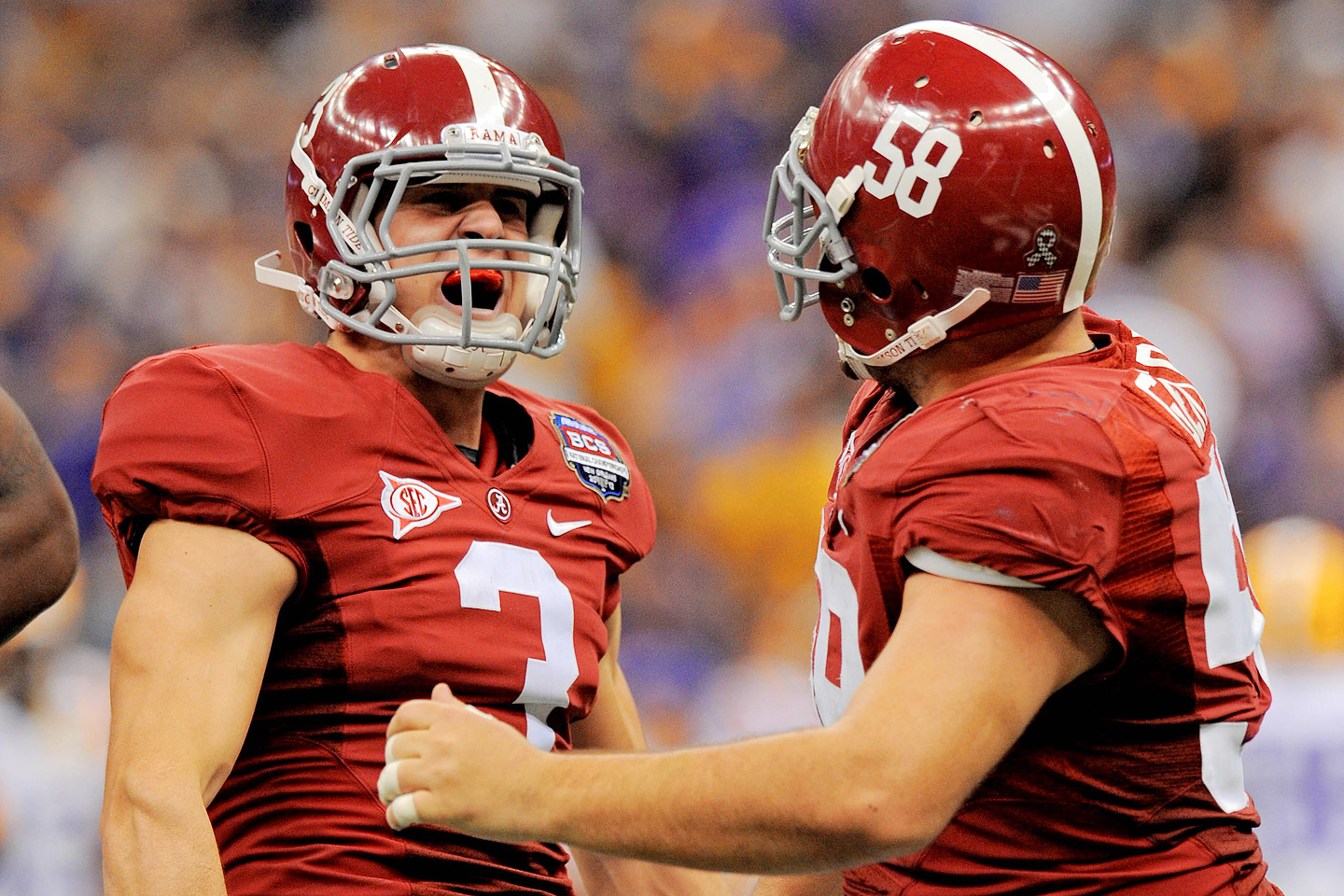 This is another "Football Player." This guy just goes out and plays good old fashioned football. He doesn't have the most athleticism or speed, but makes up for it with being a smart player. He can play special teams, and hopefully have a chance to step in when Woodson retires. The guy brings the winner mentality that this team is bringing in.
With our 3 7th round picks, the Raiders take:
1. Jeremy Gallon WR Michigan- is an awesome slot receiver who is very fast and carried the load for Michigan last season.
2. Terrance Mitchell CB/S Oregon- all you Oregon fans on here know what's up with Mitchell. May not be here but would be a steal.
3. Chris Davis CB Auburn- A lot of ability but has to put it together.
You can really have whoever you want in those 3 spots because its a crapshoot at that point, as long as we take guys that have potential I'm okay with it.
Defense after the Draft:
DE: Woodley, Tuck, Tuitt
DT: Sims, Smith, McGee, Easley
OLB: Mack, Moore, Burnett, Burris
MLB: Roach, Burentt(3-4)
S: Woodson, Branch, Young, Sunseri, Ross
CB: Rogers, Brown, Haden, Chekwa, Mitchell, Davis
So that's my draft. Feel free to poke as many holes in it as you please, seeing as how that's the whole point of these: to breed conversation.